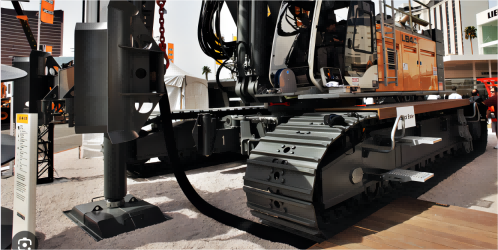 Regular Maintenance Tips of Important Components of Rotary Drilling Rigs
Regular Maintenance
o
f Important Components
o
f

Rotary Drilling Rigs
Interim Maintenance Regulations
The first maintenance time for diesel engines is 100 hours, and thereafter every 250 hours, the oil filter and oil should be replaced.

The Gear oil shall be replaced every 500 hours, and the Gear oil in the large box shall be replaced every 1000 hours.

The hydraulic oil is filtered every 500 hours, replaced completely within the first 1500 hours, and replaced every 2500 hours thereafter (including filter replacement).
Long term maintenance regulations
After one year of use, it is necessary to conduct a comprehensive overhaul and maintenance of the equipment. The equipment should be thoroughly cleaned, inspected, repaired, and replaced to eliminate any abnormal phenomena and maintain its condition in good condition and tidiness.

Parking maintenance: Maintenance performed when parked for more than a week, troubleshooting, and overall vehicle maintenance and lubrication.

Sealing maintenance: During the sealing period, check once a month to prevent corrosion on the rusted parts, and maintain and lubricate the entire vehicle.

Running in period: refers to the maintenance carried out during the running in period after the new machine leaves the factory and undergoes major repairs, which is required to be carried out in accordance with the first maintenance regulations; When working, it is not possible to operate at full load and should be operated at medium to low load.

Seasonal maintenance: It is generally carried out during the summer and winter seasons, including the replacement of lubricating oil and antifreeze, as well as cold and cooling measures.
​​​​​​​