The 3rd Changsha International Construction Equipment Exhibition (CICEE) has Come to a Perfect End
On May 15th, the third Changsha International Construction
Equipment
Exhibition (CICEE) came to an end. As the largest construction
Equipment
exhibition in Asia this year, Changsha presented a beautiful answer sheet.


During the 4-day exhibition period, 1502 companies from around the world gathered in Changsha, showcasing over 20000 exhibits in a 300000 square meter exhibition area. Among them, there are 35 "Top 50 Global Construction
Equipment
Manufacturers", including Caterpillar, Sany, Zoomlion, XCMG, Sunward, Hyundai, Volvo, LiuGong, Shantui, SDLG, and other companies, all exhibiting advanced products and concepts.
This exhibition has received over 350000 tourists and visitors, with a total transaction volume of 53.6 billion yuan during the exhibition period, both reaching a new historical high.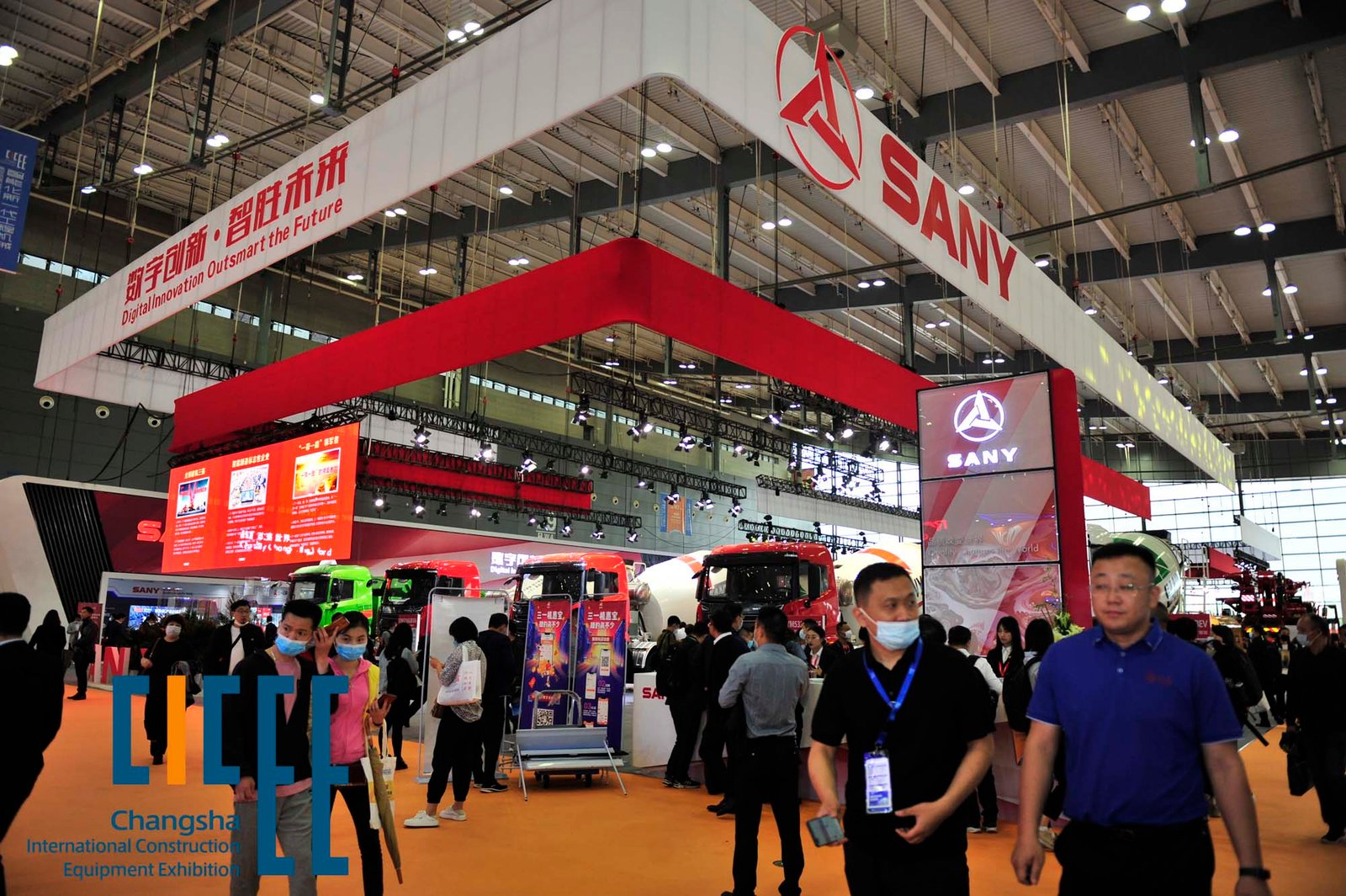 The Changsha International Construction
Equipment
Exhibition has been held three times since its first session in 2019. From the first on-site transaction volume exceeding 20 billion yuan to the current 53.6 billion yuan, the attractiveness and appeal of Changsha International Construction
Equipment
Exhibition in the upstream and downstream of the industrial chain are constantly strengthening. This feast, which has gathered global mecha, has become the focus of attention at home, abroad, and even globally. Several foreign media outlets, including Yahoo Finance, Queen City News of the United States, Street Insider website of the United States, Japan's Shimao News Agency, and Menafn Central and Northeast Africa Financial Information Network, reported on the opening of this year's construction
Equipment
exhibition.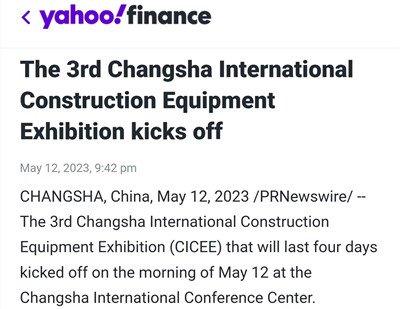 From the first Changsha sample to this year's third world-class industry exhibition, Changsha International Construction
Equipment
Exhibition has once again enhanced its brand position and influence in the global industry. Many professional organizations in the field of global engineering machinery, road construction and general equipment, such as the most professional publication "World Expressway", and the most well-known exhibition and conference website 10times abroad, have paid attention to the trend of this exhibition.