The World's Largest Rotary Drilling Rig
The World's Largest Rotary Drilling Rig
How big is the "world's largest"?
XCMG XR550D

rotary drilling rig

is composed of telescopic crawler
undercarriage,
large diameter swing
bea
ring, full single row winch wire rope, self lifting foldable drilling mast, telescopic
Kelly bar
and other components.
The assembly of XCMG XR550D was completed with a 100 ton, a 70 ton and a 25 ton
mobile
crane.
The height of
XCMG XR550D
is more than 30 meters, the weight is 185 tons, and the Kelly bar alone is 30 tons. The maximum drilling diameter is 3.5 meters, and the maximum drilling depth is more than 100 meters. The
XCMG XR550D
is powerful and can adapt to most hard rock deep piles.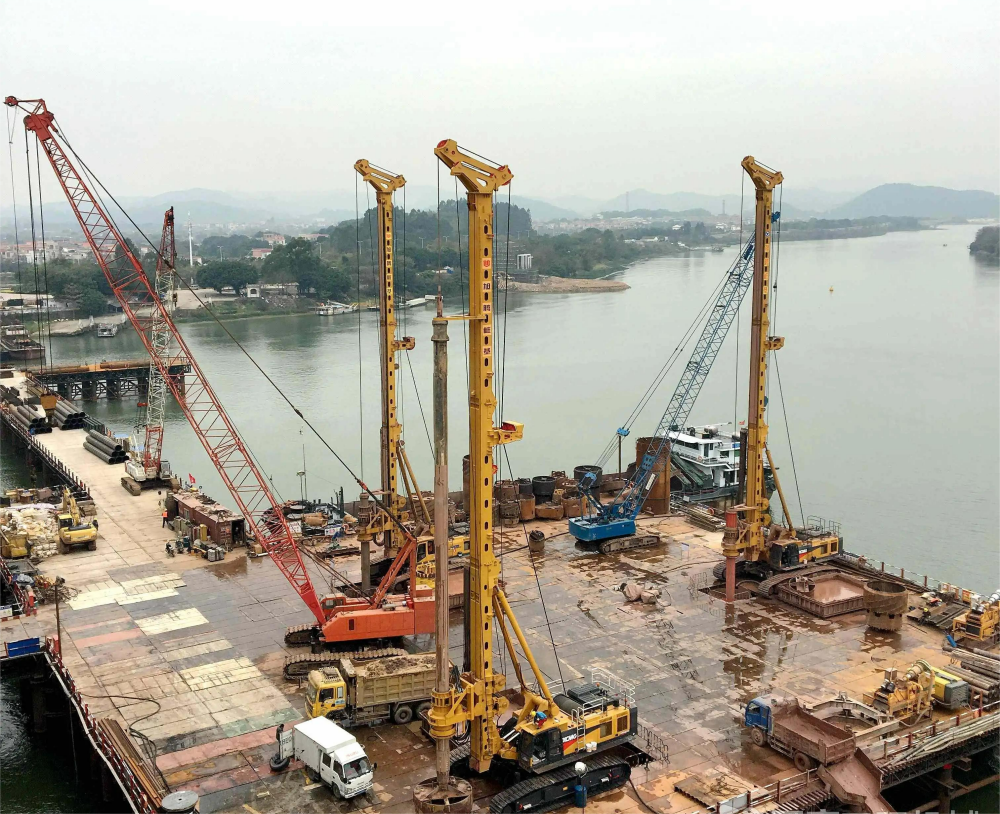 Why did the project introduce this "giant"? What problems does it solve?
It is understood that the Jinsha River Bridge, as a key control project of the Huali Expressway Project, is difficult to construct, complicated in construction technology and has a great impact on geological conditions.
There are 32 piles with a diameter of 2.8m on the Lijiang bank of Jinsha River Bridge, with a total pile length of 1728m, of which the longest pile is 65m. The total volume of concrete is 11000 cubic meters. The pile foundation works are large and the project schedule is tight.


The head of the project engineering department said: "Based on the initial geological survey data of the main bridge pile foundation design, the natural compressive strength of basalt at the main tower is about 130Mpa. According to previous construction experience, the 460 rotary drilling rig can fully meet the drilling schedule requirements. However, according to the field confirmation, the actual geological survey data shows that the rock strength is generally much higher than the design, and the maximum strength exceeds 330Mpa, which brings challenges to the project construction.
At present, the drilling of the main tower pile foundation of the Jinsha River Bridge is progressing in an orderly manner.
A
nd the footage speed can be kept at a minimum of 0.45 m/h.